Meet Dr. Terry Hickey & Team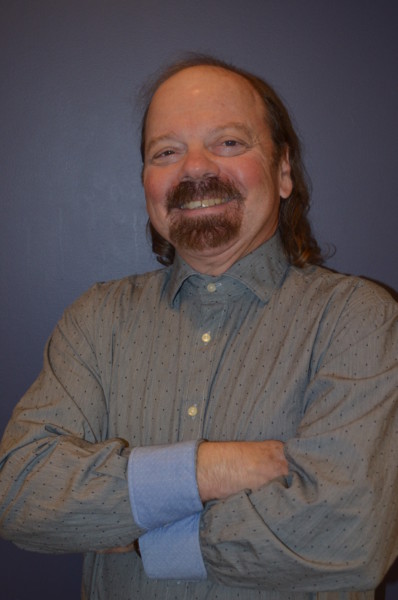 Dr. Terry Hickey, DDS has been providing high-quality, gentle dental care to the Tacoma community for more than 29 years. A graduate of the University of Washington School of Dentistry, Dr. Hickey also enjoys attending the Pacific Northwest Dental conference in Seattle and the Oregon Dental Conference in Portland on an annual basis to stay up-to-date with current technology and the state of dentistry today.
Dr. Hickey maintains memberships in the American Dental Association, Washington State Dental Association, and the Pierce County Dental Society.
Dr. Hickey's favorite treatments are those that improve someone's well-being, such as dental implants and smile makeovers. Not only do such treatments restore a person's oral function, but they also restore their personal confidence. Our whole team loves to witness the transformations!
Sound To Mountain Dental is a completely unique dental practice and we're proud to showcase our music theme and rock 'n' roll memorabilia. We've found that our relaxed atmosphere puts patients at ease. Dr. Hickey takes each patient's concerns, fears, and anxiety about dental care into careful consideration. His gentle approach results in a comfortable, less stressful visit for each patient.
As a bass player for Darby Picnic, SASS, The Diamond Experience, and Tumbling Dice, Dr. Hickey enjoys sharing his enthusiasm for music at Sound To Mountain Dental! He's even performed at the Fillmore Auditorium in San Francisco and in the Temple Theater in Tacoma.
A native of the Tacoma area, he is proud to serve the community he calls home through annually volunteering his services for low income and special needs individuals. In his spare time, Dr. Hickey likes spending time with his wife and two sons as well as boating, fishing, golfing, and working in the garden.
Meet Our Team Members
Sound To Mountain Dental of Tacoma, WA is proud of our well-trained staff, full of energy and compassion. From our office staff to our dental hygienists, your family's health and comfort are our #1 priority!
---
Kirsten Kuhnau – Dental Assistant
Kirsten graduated from Clover Park Dental Assisting School in 2001. She has been working for Dr. Hickey since 2015. Kirsten loves working with her Sound to Mountain Dental work family. She also enjoys helping patients achieve—and keep!—their desired smiles. She has worked both in oral surgery and general dentistry. Kirsten took a little time away from dentistry to raise her son, but missed her patients and decided to come back!
Kirsten has been married for 24 years, to her high school sweetheart. When Kirsten is not working at Sound To Mountain Dental, she enjoys watching her son play football and baseball, spending time with her husband, gardening, and reading Stephen King novels. You can also find her volunteering for a variety of causes.
---
Emily Hickey – Front Office
Emily has been at Sound to Mountain Dental since 2017. Emily started as a dental assistant, and now works predominantly in the front office. Though you can usually find her all around the office. Emily's favorite part of her job is to see improvement in our patients' quality of life, and working with our friendly team.
Emily is married to Dr. Hickey's eldest son, David, with whom she has a son, Finley, and daughter Juniper. They also have a dog Huckleberry. Outside of work, Emily is an avid snowboarder, rock climber and seamstress, among other crafts.
---
Diana Mayster- Dental Assistant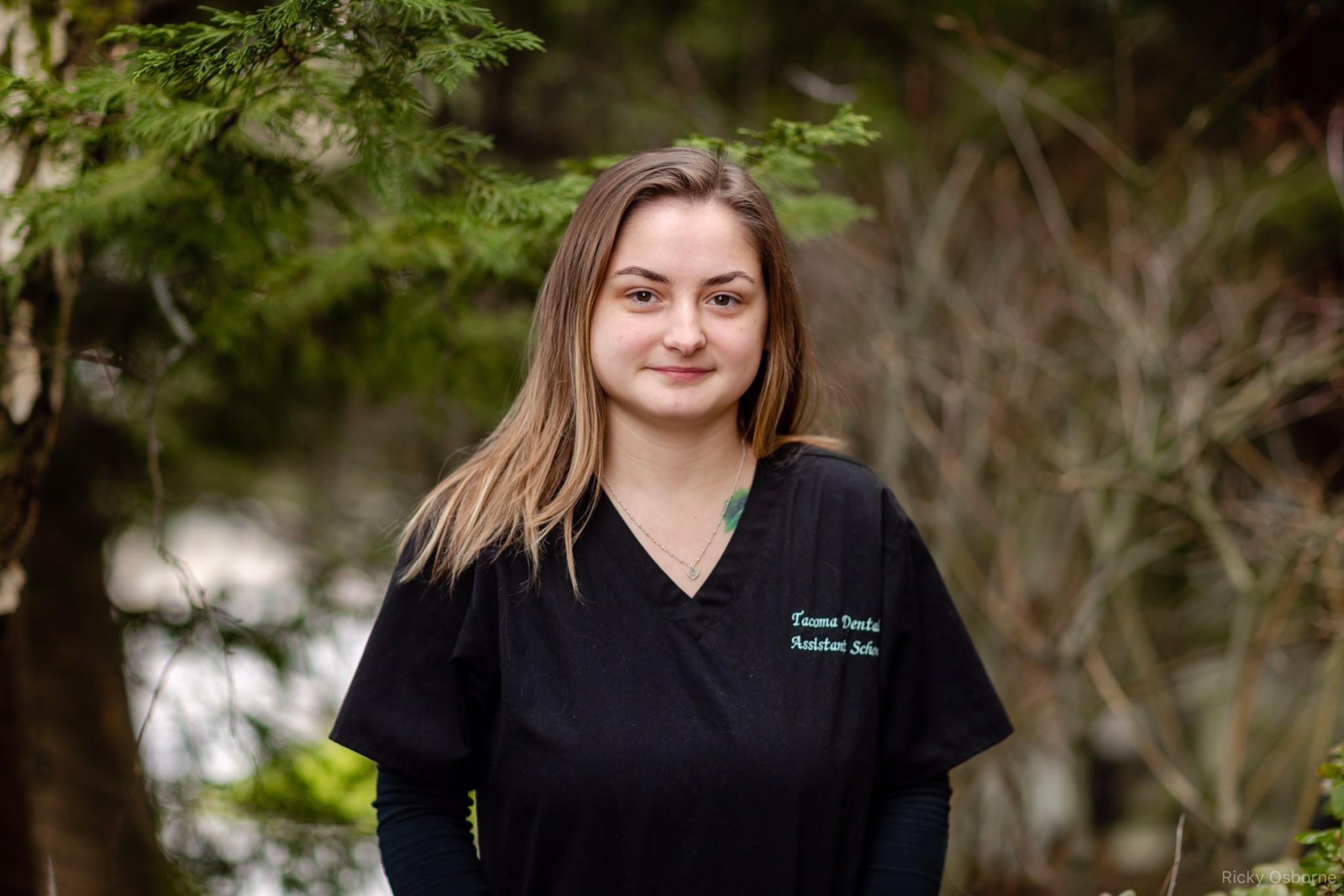 Diana is a recent grad from the Tacoma Dental Assistant School. She has been working as a dental assistant for about 6 months. Diana enjoys interacting with, and helping patients here at Sound to Mountain Dental. She is always smiling, and working hard to help her team.
In Diana's spare time, she enjoys spending time with her two dogs, and significant other. Diana is an overachiever when it comes to her patients care. She is a very welcomed addition to our team.