Restorative Dentistry Available in Tacoma, WA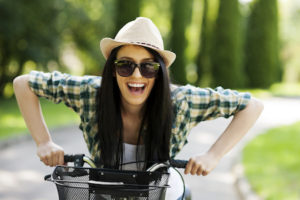 Restorative dentistry focuses on repairing problems in your mouth with treatments like fillings, crowns and dental implants. When your teeth are experiencing damage, restorative dentistry is designed to help bring back your healthy smile.
If you are experiencing tooth pain, chipped teeth, tooth loss, or gum disease, you need the care of a restorative dentist like Dr. Hickey.
Tooth-Colored Fillings
For small cavities, tooth colored fillings are an excellent choice. To protect your overall health, Dr. Hickey only uses these mercury-free fillings to treat cavities. Not only are they safer, but they also help create a more natural-looking smile.
Dental Crowns
Our Tacoma office offers full-coverage dental crowns, made from luminous porcelain and Zirconia materials. These restorations offer beautiful aesthetic results that protect your natural tooth from further damage or decay. They're also perfect for topping off your implants.
Dental Bridges
You don't have to live with a gap in your smile! At Sound To Mountain Dental, we offer metal free dental bridges, crafted from porcelain and Zirconia to replace your missing tooth. These durable white restorations enhance your smile's health and appearance.
Dentures
Have you lost an entire arch of teeth on the top or bottom of your mouth? Are you going to have your remaining teeth removed because they are too unhealthy to save? You may be able to replace them with fixed dentures, which are supported by dental implants.
Dental Implants
Are you missing one or all of your teeth? Dental implants could be the right solution for you. Using a titanium post, these artificial "tooth roots" act as a secure support can permanently anchor your new tooth, bridge or denture.
Our Tacoma office offers a range of general dentistry treatments, all in one convenient location. From basic dental care to specialized procedures.